Welcome to the Stamford Chamber of Commerce!
As the largest business organization in Southwestern, CT, The Stamford Chamber of Commerce represents almost 1,000 small businesses and corporations in Stamford, CT. We aim to strengthen and unify our business community through various networking opportunities and events which encourage members to develop new partnerships, focusing not only on economic development but also on community cohesiveness.
From our vibrant downtown neighborhoods, thriving financial district, and the Stamford Transportation Center, to our waterfront landscapes, beautiful parks, and the UCONN campus, we are the gateway to the city of Stamford - a "work, live, play and learn" community.
34th Annual Meeting Sponsors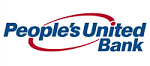 Thursday, September 30, 2021 - VIRTUAL
Register for this important annual event! Hear from the Chamber, our City and State officials, and congratulate our Member & Company of the Year.
Details & Registration
Thursday, October 7, 2021
Join us in support of breast cancer awareness and sample delicious food and drink offerings from some of our great local establishments.
Details & Registration
Wednesday, October 27, 2021
Make connections and enjoy and evening with Stamford's Young Professionals on Taco Daddy's heated patio (weather permitting).
Details & Registration
Thursday, October 21, 2021
Who will you vote for? Hear from the candidates to learn about their platforms and agendas for the future of Stamford.
Details & Registration
Welcome New Chamber Members
Check out our digital programs, view photos and read more about our great events.
Chamber News Page